As the lemon and orange season draws to a close, Chef Bruno de Corivron offers you two amazing delicious recipes based on citrus fruits.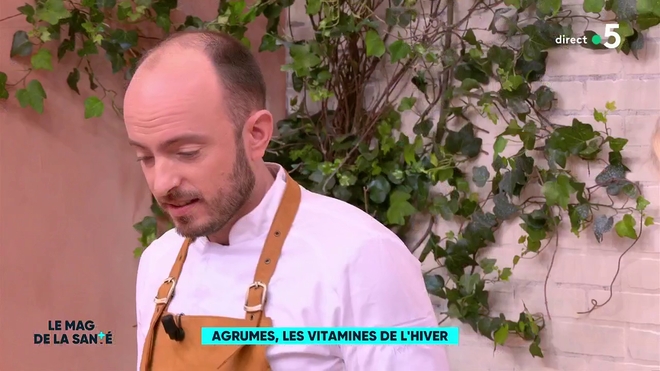 What if we use citrus fruits in salty recipes? Bruno de Corivron, at Atelier des Chef Chef, offers two winter recipes: fish ceviche with citrus fruits, "cooking" the same fish in acid, and fig salad with citrus fruits.
For ceviche :
– 2 sea frame fillings
– 2 lemons
– 1/4 hot corridor
– 1/2 onion
– Buddha hands zests
– 1 caviar lemon
– olive oil
– Salt flower
– Esplet Pepper.
Cut the fish into small cubes. Add the lemon juice and leave it to soak in the fridge for 5 to 15 minutes depending on the level of "cooking" you want.
Pour over chopped onion and fresh corridor in your preparation.
Drizzle with olive oil, Flour de Cel and Esplat Pepper.
Prepare the dishes and garnish with sesame seeds and caviar with lemon juice.
For fennel salad;
– 1 strawberry
– 1 blood orange or taro
– 1 Spring Onion
– olive oil
– Salt flower
– Pepper or pepper

Cut thin slices with mandolin into thin slices.
Peel a squash, grate it and squeeze the juice.
In a large bowl, combine the sliced ​​meat with the ginger and orange zest.
Add chopped spring onions.
Drizzle with olive oil, flaxseed diesel and pepper or chili.
To avoid missing out on any health information, subscribe to our newsletter!